Since I have 1 million treasure I thought "why not hold a raffle for it all?" So here we are, welcome to a 1 million treasure raffle!


Tickets
Tickets are 1kt or 1 gem each.
Though there's one way to get a ticket without spending currency. (Unless you buy it from the AH.)

If you can figure out what particular item I'm accepting, you can earn one bonus ticket. Don't worry, you can send me whatever guesses you have. (Though please don't just send a list of every single item in the game.) This item is also cheap and rather easy to find, so even simple tasks can generate it. But what exactly is it? Well, I'd have the clues here, but some of my dragons have run off with the clues.

Luckily, I've caught one red-handed, but for the others, you'll need to see Carnde's bio to find the next clue holder. For those who go through each dragon's bio for clues or papers, you can share your findings with others and I'll add them to the bulletin board. Example: If someone posts all the dragons with clues, I'll link them in the board.
As for guessing, you'll have to send it through DM/PM. Guesses posted in this thread I won't look at. I'll try to keep it a simple yes or no or hot or cold. Note: I'm not subbed, so please ping me if you want to buy tickets or want a bit of clarification with certain things. You can only turn in the item I'm looking for. Only ONCE. So only one bonus ticket per person.
Strange papers and clue holders can only be found on my first page of dragons. (The two dragons at the bottom are not mine, so you don't need to check them.)




Bulletin Board


Raffle End Date: July 8th 11:59PM FR Time

Strange Paper Amount: 22
Clue Amount: 4
Dragon List is in this post.
(Thanks to yeezy13 posting all the clues here.)

As nobody has yet figured out what the item is, and as it's the final week, I've decided to give one last clue.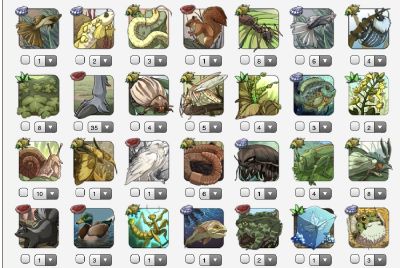 A meaningful silence is better than meaningless words.