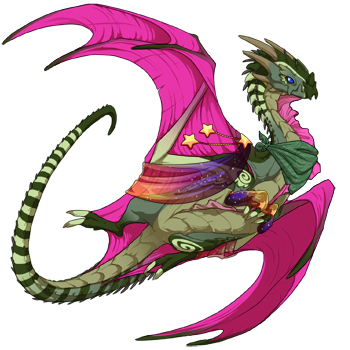 this girl here is fully stated and stoned (id provide proof but she's... free... and im lazy)
and i'm giving her away for free via raffle
i want to give players who don't have a lvl 25 dragon a chance to finally get one. i know lvl 25's can get expensive, especially when they have eliminate.
RULES & INFORMATION
Quote:
you cannot already own a lvl 25 with eliminate! however, if you do own a lvl 25 without eliminate, let me know, and pm me a screenshot with proof and you can be eligible to enter.
newer players will be given priority
please don't enter if your plan is to sell/trade her away. give someone a chance to gain access to the coliseum!!
i'll use google's random number generator to pick the winner(s). everyone is assigned a number based on who asks to enter first. (you don't get to pick your number!)
raffle ends on Sunday (11/10), whatever time! thank you!
TO ENTER
Quote:
ask to enter by pinging me!
provide your username/write your username in your post
optional: share your plans!
if you do not
ping me
or include your username in your post,
you will not be entered
.