Spooky Scary Spores
An Amalgamate Subspecies Raffle
Welcome to my first ever raffle! I apologize for any mess, but I promise I'm trying to keep everything nice and organized to make things easy to find! Anyways, the premise behind this raffle is to spread awareness to one of my favorite subspecies. And what better time than the spooky month of October? I also love raffles, and while I've participated in very few, I enjoy seeing them and the amount of effort that goes into them. So, I decided to try my hand at this!
Anyways, onto the theme of this raffle. While there will be some autumn/seasonal prizes, the main focus is on the Amalgamate subspecies, created by @/GlitterDCMarvel! It's a fantastic subspecies that I've enjoyed since it first was made, and I will have the banner linked at the bottom of this post. So, what exactly is an amalg?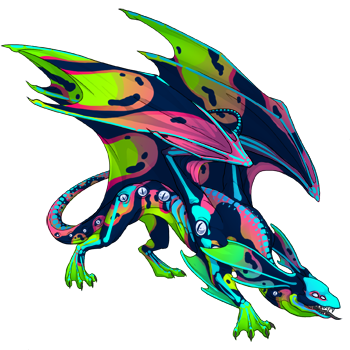 "That's where I come in!"

"My name is Hazard, and I belong to this creative and colorful subspecies!"

"Us Amalgamates are known primarily for us being slimy-entities capable of taking on many shapes. That's right, we don't just look like dragons! We can be many shapes and sizes, and we adapt our forms to match our environments. Well, most of us at least."

"But I get ahead of myself. Amalgamates are born when a dragon falls into a mushroom trap or when a spore from an amalgamate reacts with their skin. Our slimy bodies can absorb almost any material, both organic and inorganic. Most of us would agree that we prefer organic materials though! It's probably recommended that we don't eat a living dragon when possible though. If we do, they become a part of us."

"Now, while some of us are certainly scary, I promise we aren't all like that. Those of us that are have really created a bad rep for us. A lot of us just try to fit in with others, especially if we retain our memories after the transformation."

"Anyways, I'm hoping all of you enjoy the prizes for this while also enjoying this subspecies!"




Henry, Jekyll - She/Her - FR+3




I'm a college student, so I may be busy. Sorry for delays in responses to messages and/or pings!




Local Fate fanatic: Currently own 40 fandragons




Playing this Dangerous Game since 2014!





One day my sig will be better