Subscribe if you want all the juicy details. XD
This raffle's featured dragon is:
Gallade the Wildclaw
(if you want, you can click on him to visit his page)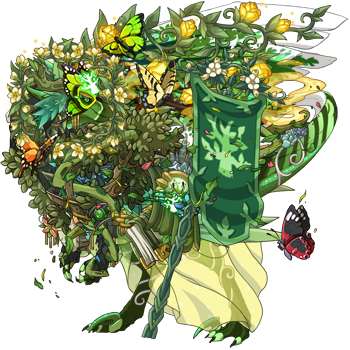 Welcome to the Raffle!
Start: March 4, 2019 at 12:30 server time
End: March 22, 2019 at 18:30 server time or if 3000 tickets get sold
I made this raffle not only to celebrate my return from a 2 month hiatus, but to give players an opportunity to get their hands on first year festival items.
Rules and Details
"Be kind to one another." -Ellen Degeneres
One person can only win one of the main prizes.
Each person in the raffle has a limit of 500 tickets. The closer you make it to the limit, the better your chances will be. XD
Pay via PM/One Way Crossroads.
Winners will have 36 hours to claim their prizes. If not claimed, they will be kept (potentially for a future raffle).
You don't have to post on the thread to be a part of the raffle. You can PM/One Way Crossroad me if you want.
PM me if you have any questions, comments, or concerns.
Tickets cost 500
or 1
for 2. All ways of payment accepted will be found
here
.
Tickets are non-refundable.
random.org
will be used to determine the winners.
Giveaway of the Day:
Donate a nature egg and you will receive 450 + 50 free tickets! XD
Remember kids: Don't forget to always suck your water. xD