Hello and welcome to my hatchery! Here I strive to produce unique hatchlings to satisfy my addiction to dragons, but they need somewhere to go! These are my babies I've worked hard on to make possible, please give them a good home. :)
~RULES~
Take the time to read these, there aren't many!
PLEASE, DO NOT EXALT OR RESELL THESE HATCHLINGS RIGHT AWAY! I understand if you don't want a dragon anymore after a while and exalt them, but this is not a fodder thread. I can't control your actions of course, but it would be much appreciated if you could keep a dragon for at least two weeks or breed them once. You could also send them back for someone else to enjoy!
NAME your hatchling when you ask for one! If it comes pre-named, you can ask me for a scroll of renaming, or I can give you the treasure for one.
First come first serve. However, if you don't follow the rules, the next person that does gets the hatchling.
I'm subscribed, don't worry about pinging me!
One dragon per person, per day.
I will rearrange the dragons' numbers when I get a new set in, make sure you asked for the right one!
Also, donations of pretty much anything are very appreciated, and if you see a dragon in my lair that is on auction and you want to buy it, send me a message and I just might give you a little discount. ;)




Dragon #1

Jade/Turquoise/Jungle

Skink/Bee/Runes

Light Rare

OPEN




Dragon #2

Mint/Caribbean/Jungle

Skink/Bee/Runes

Light Common

OPEN




Dragon #3

Lavender/Cerulean/Teal

Iridescent/Butterfly/

Opal

Light Common

OPEN




Dragon #4

Sanddollar/Banana/

Grapefruit

Petals/Facet/Glimmer

Light Common

OPEN




Dragon #5

Chocolate/Chocolate/

Marigold

Metallic/Butterfly/Ghost

Light Unusual

OPEN




Dragon #6

Brown/Brown/Metals

Metallic/Alloy/Ghost

Light Unusual

OPEN




Dragon #7

Antique/Moon/Antique

Petals/Butterfly/Glimmer

Light Uncommon

OPEN




Dragon #8

Sanguine/Sanguine/

Tangerine

Cherub/Paint/Smoke

Light Multi-Gaze

OPEN




Dragon #9

Sanguine/Sanguine/

Cinnamon

Poison/Paint/Smoke

Light Uncommon

OPEN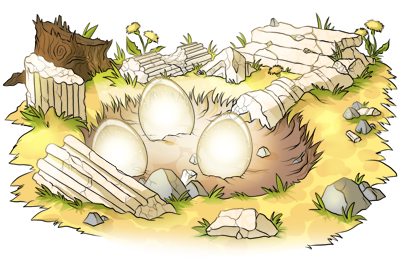 This hatchery is heavily inspired by the Forsaken Cave Nursery. Thank you! <3