Corrin is back.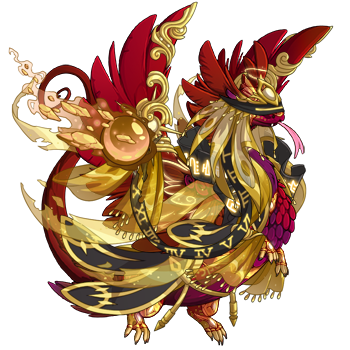 And if you were here for April Fool's day, you'll remember that Corrin hates anything slimy and sticky and yucky and... and... bleh.
He has something to say, and I don't think I can stop him.
"IT'S ABSOLUTELY HORRIBLE."
Yes, he's a bit of a drama queen.
"I'M NOT! HOW DARE YOU HAVE THESE YUCKY THINGS IN OUR VAULT?!"
"WE MUST GET RID OF THEM IMMEDIATELY."
Sigh.
Welcome, everyone! Thank you for dropping by and giving this raffle your consideration. Long story short... I'm trying to raise funds for the fabled Sunchaser Jewelry, and so I have been starting to sort through my vault to find things to raffle off! And... Corrin has been... helping?
"WE MUST GET RID OF THIS RUBBISH, HANNAH!"
Right. So. Welcome to Corrin's third event! The raffle to get rid of all the "disgusting" stuff I have in my hoard! See the next post for details on entry, and the posts below for the prizes that are being offered!
Thanks for your time!
Now Affiliated With: