Crystalline Gala is coming up at the end of January,
and we're all excited to see what the new Spirit will be like!

So far we've had a rabbit for the Brightshine Jubilee, a mantis for the Thundercrack Carnivale, a phoenix for the Flameforger's Festival, a squid for the Starfall Celebration, a rat for the Riot of Rot, and a goat for the Rockbreaker's Ceremony!
What do you think the Spirit of Ice will be?
THE SPIRIT OF ICE IS AN OWL!!!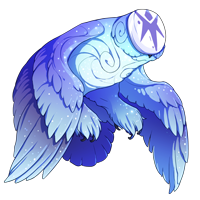 Rules!
- If you already know what it will be, you can't play. -
- You can bid whatever amount you want for your first guess. -
- Additional guesses are allowed, starting at minimum 250 treasure a guess. -
- On January 28th, the people with the correct guess will be given 90% of the pot. Split evenly between however many people guessed correctly. -
- The winners will also get one of the Spirit familiar in question! -
(May be limited to a certain amount of winners if there are a lot)
I'll be keeping a careful tally of bids, which can be sent over a message or crossroads.
So far the pot is: 300000 treasure!
~pinglist~
@
BurritoRay
@
SarahKay
@
FoolishRay
@
Murine
@
Lisianthus
@
raggedinsomnia
@
DaFishOmega
@
Archenitesky
@
LapisDragon17718
@
VinceSolarin