Entry 5: Luge
Participant: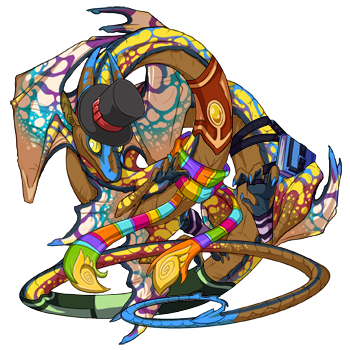 "What's luge?" The pearlcatcher craned his head to take in the colorful banners advertising different events.
"Nothing," said the skydancer. "Boring. Satin called it the baby course, you wouldn't—"
"—
oo
oo
oHOO
OO
O
—"
A spiral shot by belly-up down a frozen rink, faster than any dragon could fly. A watching fae, hanging so far over the spectators' wall he was clinging to the edge with his back feet, frills and wings flared wide, bawled, "Hands-in! Hands-in-sled!"
"Luge is..." the skydancer tried weakly.
"Huh? Never mind." The pearlcatcher stared at the rink their clanmate had already vanished from, eyes aglow. "Where can I get in line to do
that?
"
Cameos: