RAFFLE IS CLOSED. PRIZE HAS FINISHED
Round 1: PG 193, Round 2: PG 196, Round 3: PG 196, Round 4: PG 198, Round 5: PG 199, Round 6: PG 200, Round 7 PG 201, Round 8 PG 202, Round 9 PG 204, Round 10 PG 205, Round 11 PG 206, Round 12 PG 207, Round 13 PG 208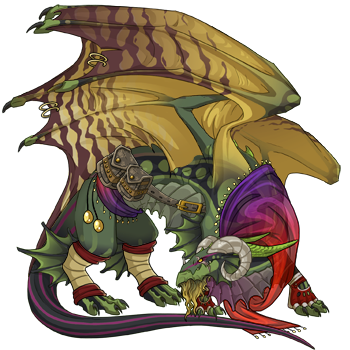 Table of Contents
Post 1: Introduction & Rules
Post 2: Tickets
Post 3: Prizes - Skins & Accents
Post 4: Prizes - Materials & Other & Pre-Made Prize Packs
Post 5: Prizes - Mix & Match
Post 6: Prizes - Dragons & Training & Art
Post 7: Banners & Special Thanks
Post 8: Pinglist
Post 9: FAQ
Post 10: Raffle Changes
Post 11: Dragons available to buy for tickets
(These all link to the specified post)
---
Introduction & Rules
---
Kamishii here again! This time for a ONE YEAR ANNIVERSARY here at Flight Rising (Nov 17th). Welcome to my SECOND raffle! That's right, I liked my first raffle enough to want to subject myself to running ANOTHER one for you guys! Ok well honestly these raffles are helping me with my payments for high profile items I can't afford upfront ;>_> And this helps me clear my inventory and give you guys a chance to win some awesome items for cheap as well!
My last raffle focused on a Nature Sprite, but this raffle will have an
ICE SPRITE
.
Last raffle, EVERY participant was pinged for a prize at the end. Lets try for that again!
This raffle will mostly focus on Skins and Accents I have collected over the year, and will include extras I get while the raffle is still going!
There is a 7,000 purchased ticket minimum before the raffle will officially close. This is to ensure that I at least hit just above minimum value of what I am raffling away. The PROPOSED end date for this raffle is set for March 5th at FR's rollover. I won't be awake during rollover, but I will update any tickets/etc the next day for anyone that contacts me prior to the raffle close time. If the minimum is not reached by then, the date will be pushed back.


The Ice Sprite will unlock at 10,000 purchased tickets. No bonus or freebie tickets will count towards this.


The more tickets that are SOLD (not including freebies), the more winners I will draw out at the end! To start, there will be 75 winners.


I will be adding items to existing prize packs and creating new prize packs throughout the weeks as I come across more stuff I don't want or need.



Tickets are NOT refundable. The raffle will happen. Prizes will be distributed. No take-backs.


Anyone that buys a ticket will be added to a pinglist for updates.


Feel free to ask me any questions here (ping me!) or message me. I'm always open to chat to about random anythings :)


You can only win ONCE! Even if your number is drawn again, it will be re-rolled to allow for as many winners as possible. If I hold mini-raffles, that will be different. Those will be separate from the main raffle.
There will currently be 115 winners drawn at the end of the raffle.
For every 1,500 tickets sold past 7,000, there will be 10 more winners.
So if we hit 8,500 tickets, there will be 85 winners
10,000 tickets means 95 winners
etc
There are over 300 prize options available! Plenty to choose from!
I will hold a Mini-raffle every purchased 1,000 tickets! Prizes will be secret until a winner is drawn.
Tally Ho! wrote:
Total Tickets Bought: 14540
Total Tickets Including Freebies: 18153

Current number of participants: 149
Average number of purchased tickets: 99
Average number of tickets per participant: 123