A booming voice tackles your ears even as you're entering the Markets area of the Crystalline Gala.
"Are you that fierce Warrior whose always so busy planning their next fight with the Beastclans that you forget about lunch? Maybe you're the hatchling herder; always looking for a new way to make the kiddos eat their greens! Or perhaps you're just the overworked Chef of your Clan? If any of thees sound like you, or if you just appreciate a good crunchy leaf, step this way! Be one of the first to try the new invention that will change Sornieth forever: The Lazy Leafy Lunch!"
Following the sales pitch you find yourself in front of a stage. Standing upon it is a tall, monologuing Tundra.
"Hello and welcome, welcome everyone to the first day of the rest of your culinary lives! My name is Finch and today I am going to show you a nifty little thing that will revolutionize the way Dragons prepare meals forever!"
You raise an eyebrow. Do Dragons have eyebrows? You're not sure. Either way, you're skeptical. This feels like a heavy pressure sales pitch for something less than above-the-board.
Finch pulls out a small stick. It looks similar to the wands you've seen magic initiates use while training.
"This, my friends, is the Lazy Leafy Lunch!" he continues. "I shall now demonstrate. Everybody, if you would?"
An Imperial appears on the stage, bringing with her a table and a small bag.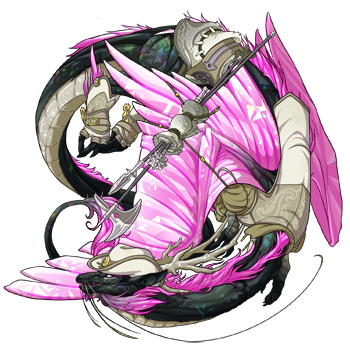 "Here you go, boss." the Imperial, presumably Everybody, replies. She then retreats to a corner of the stage.
Finch opens the bag of seeds and spreads them on the table. "Behold!" He waves the wand over the seeds and...A bunch of Pompom Mums appear?!
Shocked exclamations fill the air around you. Finch laughs as he speaks over them: "Fantastical, isn't it? If you'd like to create one of your own please speak with Everybody. She's taking sign-ups!"
Why not?
you think.
If nothing else I'll be able to skip Clan mealtimes!
Note: This game is not limited to vegetarian Dragons!