a coarse and rough and irritating game
(open to all flights)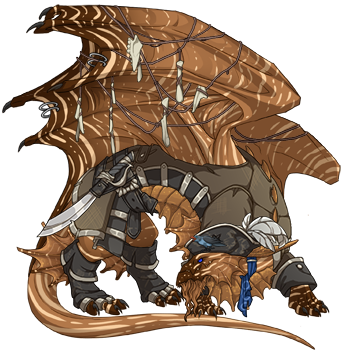 (Fig. 1: Sand, A Guardian - Guardian of the Sand*)
Far from the rest of the Earth flight's beach festivities sits an old sailor who looks big enough to serve as a ship for a hundred much smaller old sailors. You notice that he looks unusually cranky for a dragon at a party and opt to head over, hoping to offer an ear--maybe even a paw--and cheer him up somehow.
He squints at you in suspicion as you approach. Before you can do or say anything to explain your presence, however, he seems to come to the decision that you're worthy of listening to his grumbling all on his own. As that
is
why you walked over there in the first place, you plop down and get to paying attention.
"Tidelord--that's Poseidon to all the landlubbers--be encroachin' on me precious territories again. Every day without fail he sends these here waters whooshin' in all silent-like, thinkin' I won't notice it comin' up around me boots, 'n every day I fight him until they scamper away like scared hatchlings." He pauses to look out over the water and shake a paw. "BUZZ OFF!"
Frowning, you ask him if he's talking about the tides.
"'Course that's what I mean!"
Ah. And what, exactly, does he plan to do about this, uh... this very serious threat that obviously isn't at all a normal part of nature caused by gravitational interactions between Sornieth and its moon?
"Ho ho, I've got a good plan! Yes, I do. C'mere 'n let me whisper it to ye. He's got ears everywhere, he does." The Guardian pauses again, this time to glare at a passing crab, which he then kicks into the water. "BEGONE, SPY! Now, where was I? Oh, yes."
You bite your lip and fidget. Honestly, you can't wait to hear this.
"I'm gonna get a whole lot of sand, see."
Now, you might be missing something obvious here, but... doesn't the beach already
have
sand? Isn't that what a beach
is?
Sand?
He stares at you like you're the weird one. "It ain't ice cream. Anyhow, I'll be throwin' it out into the waters.
Sea
how barnacle butt likes it when I turn the tables! Haha!
Sea!
Get it? ... Bah. No appreciation for good humor. Go on, young one, 'n fetch me sand, now; bring all ye can haul along. I'll make it worth the time."
How?
"Medals, dragon! Medals! Decorations fit for fighters. Get me sand 'n win pretty baubles. You 'n anyone else who helps."
Medals? Well, then, why didn't he say so? Time to gather sand from a beach that is probably not this one! (At least, not the part of it he guards.)
---
* Graciously supplied for this event by @/betty.