Introduction
|
Table of Contents
|
Hatchlings Available
|
Statistics and Pinglist
Introduction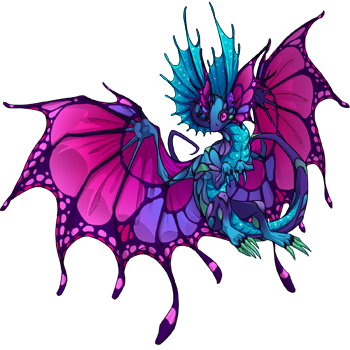 Hello! I'm taking on the
100 Hatchling Challenge
, and this is the thread where I'll be tracking my progress and writing mini-lore updates.
This is my matriarch, Reina. Her mother, Erishya, took to Clan Adeptica and the Arcane way of life almost as soon as she moved there. Soon after she arrived,
Fluorine
came home from one of her many research trips, and they became good friends when Fluorine told Erishya all about her personal quest to visit every region in the world and learn about all the magical and chemical elements in each region. Erishya thought the two new hatchlings Fluorine had brought home from this trip were adorable, and was fascinated by the idea of the quest. She was tempted to start such a quest herself, but felt she was too old for all that traveling.
Erishya found a mate, Shanmei, and they had two children who were their pride and joy. They both grew up hearing Fluorine's stories of her travels around the world, and the amazing things she'd seen in other lands. Clan Adeptica was a fairly large clan with many other Fae in it, so they learned the value and the joy of being part of a large extended family. The boy, Hologram, went on to become a valued member of another Arcane clan, while the girl, Reina, decided that when she came of age, she would start her own quest to see the world.