I only came on occasionally to Flight Rising for a little while, but now that I'm officially back, I thought it would be nice to finalize my trilogy of breeding challenges. After bringing to Flight Rising the
Breed Out the Ugly Challenge
and the
100 Hatchling Challenge
, I've come up with one more long challenge. For anyone who's interested, I give you all the
Rainbow Road Challenge!
The Rules wrote:
Beginning the Challenge
1. Copy
this list of all the Flight Rising colors
into a Word or Google document, making sure that the automatic numbering feature is on.
This will be important when you delete colors off of the list that have already been used.
2. Set yourself a ceiling for how much you can spend on any given AH dragon. I recommend 10kt and/or its equivalent in gems.
2. After selecting the maximum amount in the Auction House, search for dragons. The
first
XYZ dragon to pop up will be one of your founders. Delete these colors from your list afterwards.
3. Repeat this process for your second dragon, except this one must be breedable with the first one
and have no colors in common!
Breeding the Dragons
1. You may breed your dragons only once for this challenge's purpose!
2. Once the dragons' nests have hatched, pull up your color list in one tab and examine all of your new hatchlings.
For every new color you bred, delete it from your list.
3. Pick your favorite hatchling of the bunch. This dragon will be your heir, and will continue the Rainbow Road legacy!
4. Using the same method as before, find a compatible dragon on the AH with three colors that have never been seen in the challenge before. Then breed them and your heir together and repeat!
The goal of this challenge is to use all colors of the FR color wheel in as few generations as possible.
I recommend keeping count as you go.
Here are some rule variant ideas for those who are interested in making it easier or harder. More will be added as suggestions are given:
Rules Variants wrote:
If you want, you can stick to the 67 original colors before the expansion. There will be a list of it online to reference if you're up for a shorter version of the challenge.

For a speedier variation, you can use only plentiful breeds to minimize the time between generations.

For a neutral variation, you can use only triple-gened dragons.

For a neutral variation, ensure that every dragon you adopt for the challenge has a certain gene in common (ex: Cherub, Glimmer, etc.).

For a longer version of the challenge, only have the colors of your founders, your selected heirs, and your heirs' mates count as used colors to delete from your list.
And now, to start with mine as an example!
Using a 10kt ceiling and the triple-gened optional rule variant, I have encountered these two dragons as my founders: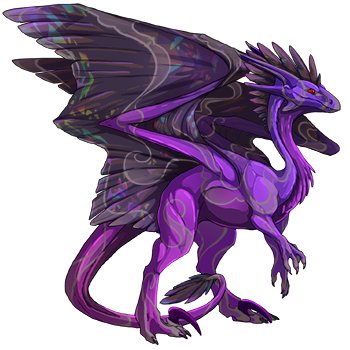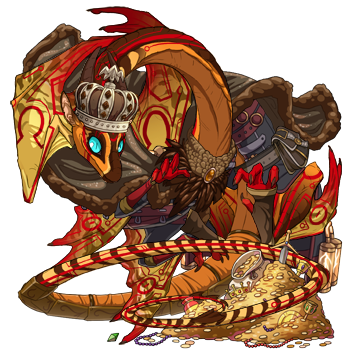 As such, I've crossed Nightshade, Shadow, Thistle, Sunshine, Banana, and Ruby off of my list of colors. And with such a wide color range, this is a promising start! Fortunately, the Wildclaw cooldown won't affect my ultimate score, since this is counted by generations. I'm hoping to also make a thread for my challenge on the Creative Corner once I come up with a story!