My poi/tox ugly variant is on gen10 and I'm glad I'm not playing for points because there's a long way to go by the look of things!
There was only one egg, so he was heir by default: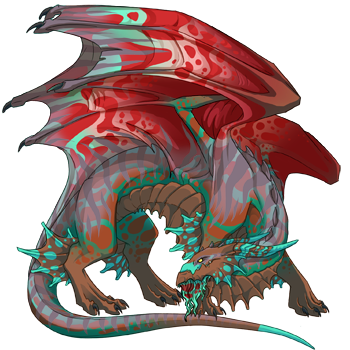 If the tert had been a different colour he might have been a winner, since I think his primary and secondary accent each other really well.
Every time I search a mate I find so many pretty Poison/Toxin combos that I think 'why couldn't one like like hatch for my challenge'. This lady is not one of those prettier ones, unfortunately.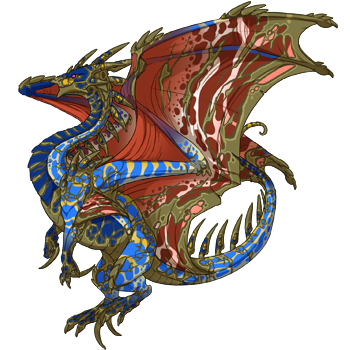 I always preview the offspring after buying the mate, and I think the previews are the worst yet by far.
---
My Crackle variant hatched gen 2. I think I'm hand picking my heirs for this one, rather than by which is the youngest.
The two non-heirs:


My heir, I picked her just because she was the only Spiral.
I treated this one like a legacy and chose a mate who had the next rarity up in genes, but who also could bring the colour ranges together.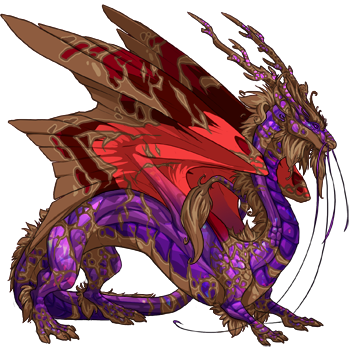 I'm still working out a direction for this challenge. I don't know whether to play in scrying workshop and make a 'goal' dragon/colours or just keep on being opportunistic with what I can find on the Auction House (which is mostly how my breeding strategy has always been).