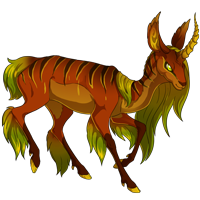 -This is just a fun little thing I decided to do but it's still best to get some rules down.
-All Quests are labeled complete after the quest item is in the hoard.
-RP/lore/in-character responses are appreciated but not necessary.
-I am subscribed to this thread but please ping me when you want to complete a quest. I'll ping you back when I get the time and then either you or I can set up a CR or PM the quest item for the reward.
-I have an affiliate now over at
DeStiny's Tavern
! Go visit them and see if any of those trades catch your eye!
Tavern Sign and Rules | Steren's Intro | Single Quests | Repeating Quests | Special Quests | Secret Quests | Miscellanous Quests | Scryer's Corner | Five's skin/accent trade | Ostler's Favor Quest | New Quest Pinglist
Trading gems 1:1100! Will trade any amount!