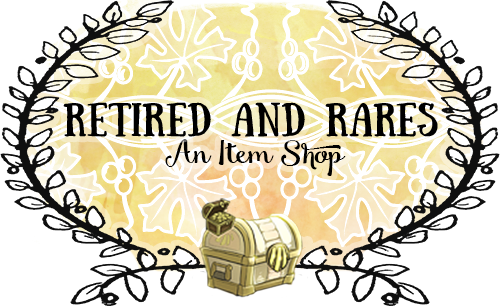 ---
Check out my other shops!

---
Welcome! My shop here has many items, ranging from year old retired items to the most meager of swipp materials. Stock will be updated fairly regularly, and new retired items will be released each month as their holidays come around, offset by two months!

G:T rate is 1:700
GSD:T Rate is 1:1k NO LONGER ACCEPTING GSD
I have like, 70 fish
I might've gotten carried away

Payment plans are negotiated case-by-case, but I generally don't accept plans that run longer than a month. Anything under a month is fair game! For trades, items are valued at lowest auction house price, and for sales I'll round down from the LAH.
Always feel free to inquire about stock not listed here!
I have a fairly large hoard of stuff that I don't list here in order to save space - less popular items/smaller items in particular. If you ever need proof of ownership I'm happy to provide it, and all past deals are left on the thread for posterity's sake.

Skins



Chests
Familiars
Apparel