For those looking to learn, I just made a quick 1min video of me playing 3 rounds. It's a quick guide: Hard mode
=======Every time you start a new board, the tiles will be different======
The advice in this guide will work for any board, while in Hard Mode
**When you first start the board, IGNORE the very top row, and start clicking the second row**
1) Starting from the top of the board, on the second row, move left to right.
2) Click the tile that is at the SE position
from the tile you want to get rid of
. Repeat for the 3rd row.
3) When you get to the middle row: if you have a odd number of tiles to get rid of, click EVERY tile in the middle row, starting from the left side. This will make it have an even number of tiles to get rid of. Do #2 again.
3a) You may have some of the very right tiles along the edge below the middle row that are still the wrong color. Do not worry about them, they will be fixed later. (as seen in the pictures below)
4) When you get to the bottom half, you will have a few common tile formations, with the answer tile pointed too in red. Click those red-dotted tiles first, starting from the left and working to the right. Once the red dotted tiles were clicked, continue to repeat rule #2, working your way down to the bottom.
Here are 3 common solutions that should win every board:
#1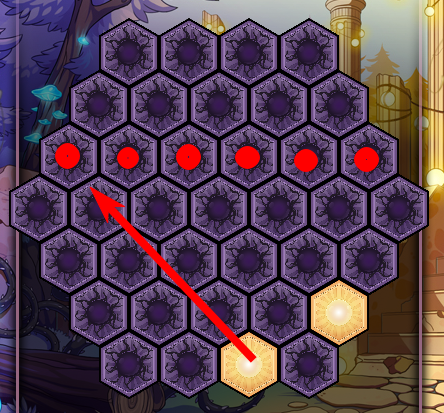 #2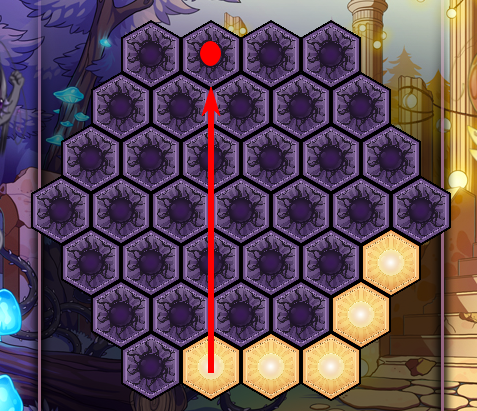 #3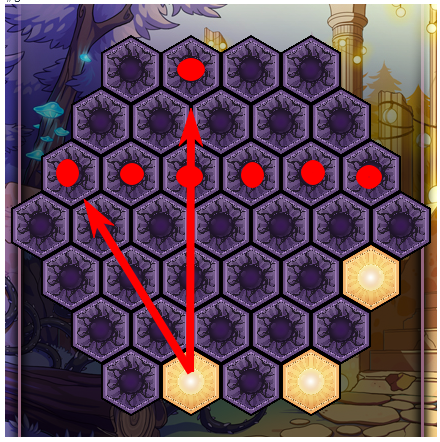 Setup #3 Click the red dots (starting from the top, then click them in order from left to right), then work the board from top to bottom again. Credit is given to @/biohazardBroski for figuring out this quicker step. And here is the video of doing this solution:
https://youtu.be/Tf-uqnglv8Q?t=246
Here is my video, for those that like a visual example of the guide above: (it has an old solution for #3)
https://www.youtube.com/watch?v=hANJfPzG7yM
Edit: I have made another video of a whole play through, which is about 15 minutes, for anyone that wants to watch it. You will notice some patterns that you will do in your own games. I did 2 games before recording, so it took me about 16 minutes to max the fairground payout.
https://youtu.be/M6WuKiZxPSU
Edit 2:
Ok, so I uploaded a 4min video of me doing a few rounds, but slower to show what tiles I click. I tried using a "clicking animation", but my recording program did not pick up the animation. The good side is I went through the boards slower, so it should be easier to see which tiles I click.
https://www.youtube.com/watch?v=Tf-uqnglv8Q
AAnnd you can now comment on the youtube videos. I didn't know the comments were turned off, sorry.