For avid readers and book lovers out there, here is a guide to all things that would be on the shelves at a library. One of my dragons is designated the librarian and always on the lookout to complete the collection. Hopefully with this guide, now you can have a library in your clan too! Plus there are already some readers - these familiar help keep the shelves orderly.
You can meet my clan's book curator:
Adelaide Hasse
. She has a complete historical collection of books, tablets and scrolls for all dragons to enjoy.
You may 'Check Out' these materials from the master library using THIS FORM.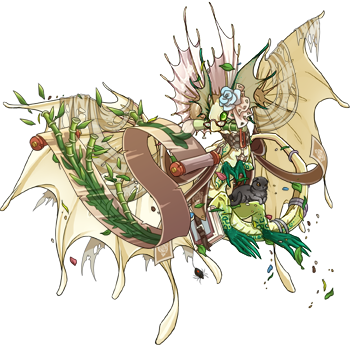 Lastly, a special thank you to those who helped make this guide complete. For
LunaSea
who had listed all those bits of papers already listed
HERE
. To
Disillusionist
,
Sennethe
,
Shikieiki
,
sockmonkeygerald
,
Li3los
and
3idolon
who initially helped in the discussion forum to compile the list
HERE
. And to
phizzwizard
who helped fill out my collections a little more.
Updated 11/11/18 with
library card
instructions for check out.
Updated 12/22/18 to include
badges
.
Updated 12/23/18 to include
Kyorinrin
and
Scroll Stealer
familiars
.
Updated 12/19/21 to include new NoN items.
Updated 3/5/22 to include Herald's Scroll.