Link to Generator
Hey! I've made this little thing here which allows you to generate a stat card like the one below for your dragons!
(Yes, you can change the names of the stats)
A live example of the result is in this dragon's bio: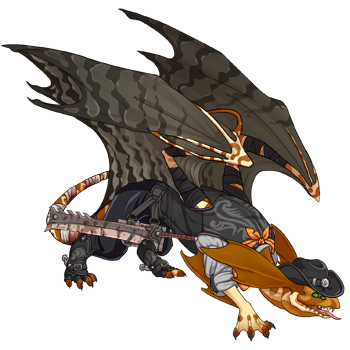 Please tell me if you find any errors, or if you have any suggestions!
Note: The site will look very strange when viewed with Internet Explorer.
Changelog:
09/07/17: Fixed a thing where the right side stats were not aligning to the right; Made it so that custom labels for the big sliders would be in all uppercase.
07/07/17: The website is live!