I mean I'm glad the hoard and vault update is here so soon and I'm going to enjoy it Very much. But the last dev update I was excited for still isn't here.
Where is the Map it's been two years.

Look at this example they had. Does anyone else still hope for it?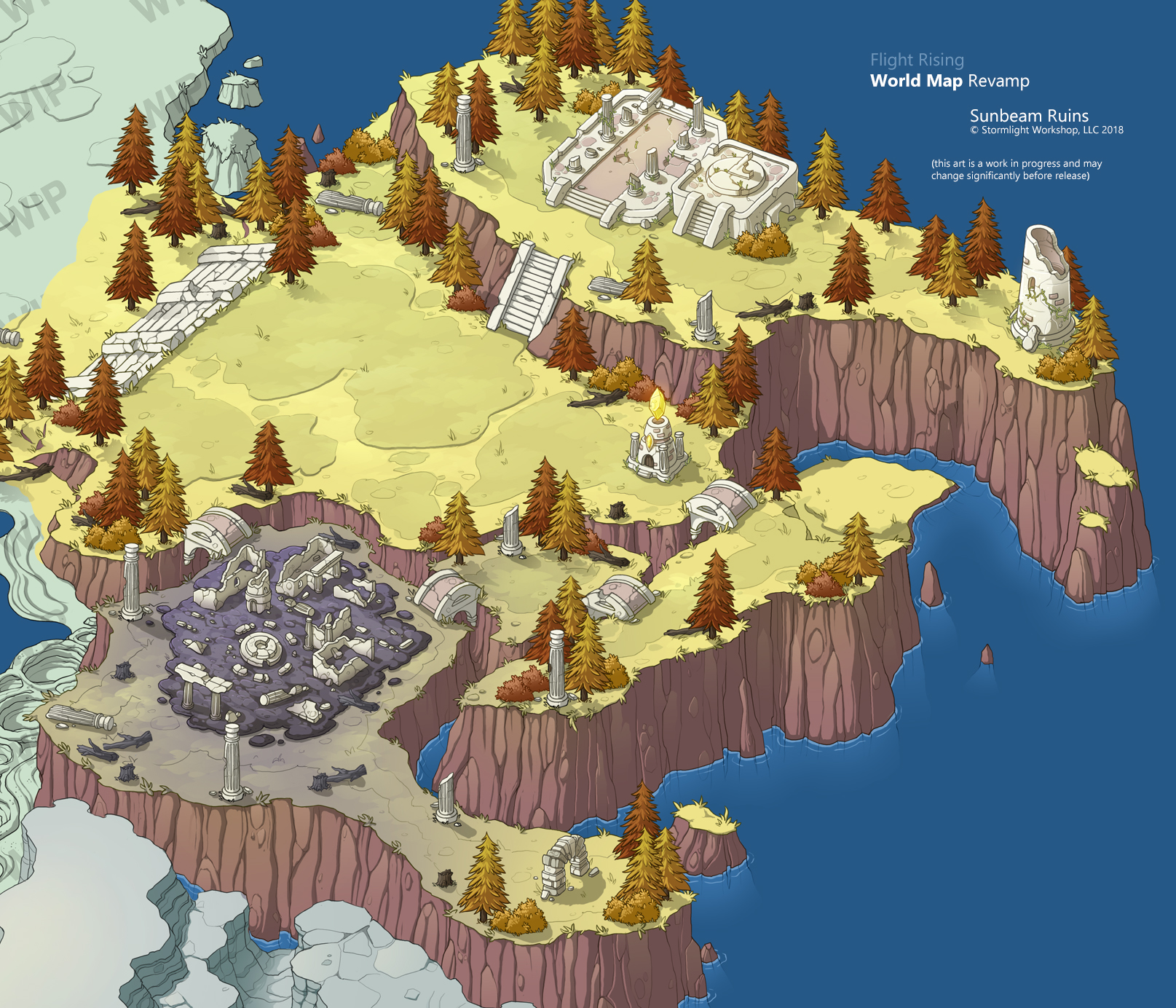 Edit for anyone who doesn't scroll down to the end of the first page here;
Xhaztol wrote on 2020-10-15 20:28:06:
It's been answered a few times in this thread already, but the World Map is a gargantuan art project, and it is absolutely still in progress (just approved some concepts for the Sea of a Thousand Currents a couple weeks ago, as a matter of fact).

That being said, we're actively evaluating and shifting priorities as a team to bring features and revamps that will either help or satisfy the largest collection of players as possible. The World Map is nice and we're super stoked about it, but it's not as integral as the game's inventory systems.

Every single one of you uses the Hoard on a daily basis, so we're putting a lot of effort into getting that out so that everyone can make use of the new quality of life changes it will bring.
And I can also say I'm excited again! Even if it takes some time.
"2018-06-10 17:29:18:" wrote:
I feel so bad for the staff. This was a great announcement for them, the 5th anniversary for their own game. I hope they don't remember the 5th anniversary as a sour day.
To this day the eyepocalypse is known as the most controversial topic on site.
Then mass deleted any opposition to the scattersights retirement.