Item Caption Contest 7—Submission Thread
Writers
, if you've ever wanted your blurb to grace an item tooltip, your time has come! Dust off that keyboard and look upon these poor blurb-less items and consider the possibilities! What's this item's story?
The premise of this contest it to take these icons and create a unique caption for their tooltip. The caption must be under 160 characters. If desired, players may rename the item in question along with their caption. Captions can provide facts, short anecdotes, or jokes.
Premise: Write a tooltip for any of the items provided in this contest.
Deadline: Friday July 17, 2020 at 12:00 server time
Length: Less than 160 characters (caption). Less than 30 characters in name if renamed.
Prizes: Winners will be credited in the tooltip of the item, will receive a copy of the item they wrote for, a writer vista applied to their account + 1000 gems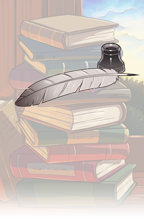 ---
Items & Format
Please format your entry to include the item icon, item name (you may keep it the same or change it), and item caption.
Quote:
Example Entry:

Name: Wildwood Owlet
Caption: This owlet is wiiiiiiiiiiiiiild. Also its caption is under 160 characters. If its caption were larger it would bust out of its tooltip and we would be sad.
---
Restrictions