12/09/2019 wrote:
EDIT:
i am literally a prophet. water flight oracle abilities r e p r e s e n t
---
Heyo I'm back and at it again folks. BUT this time I've used my absolutely massive brain and encyclopedic knowledge of obscure FR lore to 100% accurately predict this upcoming breed:
The Ancient Firebird
"
Now yes that wyvern looks totally sick and all
," you say, "
but...? What are you basing this off of here, exactly
?" Well folks I've been on this site too damn long and I intend to put my tooltip trivia to use sooooo here we go
The past two teaser images for this possible ancient both share what appear to be lines from a poem or song- the first also includes some old parchment fragments with music notation written on it. Both images are set in a rocky cave of some sort- in the second, old volcanic vents and flickering firelight can be seen. The most recent status update also drops in a few music note emojis too!
Through these hints, we can assume that the concepts of
Music
and the element of
Fire
are relevant to this event. That is the assumption I will be operating under for this theory, after all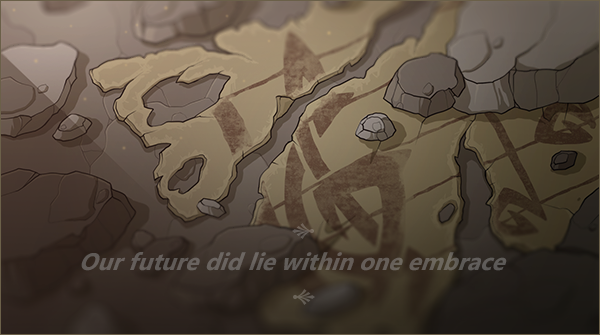 As we all know, fire flight's sole breed, the
Coatls
, are a feathered, serpentine species with an odd melodic, humming language. They alone speak a tongue unique to the Ashfall Wastes- this makes communication with dragons of different elements difficult. With their language barriers and migratory nesting instincts, it becomes apparent that the fire flight possesses a proud, but somewhat insular culture. They largely keep their stories and culture to themselves.
Also readily apparent is the flight's association with
Birds
. This can be seen not only with the coatls' avian features, but also in the kind of boggling amount of flaming birds that appear on-site as familiars (
really, why are there this many? I don't think there's this many birds representing storms or anything...? I digress
.) The 2017 festival familiar,
The Spirit of Fire
, is literally the pure, concentrated essence of the element... and is also a bird.
Mock Firebird
Smoke Gyre
Phoenix
Spirit of Fire
Birds themselves are not only heavily associated with
Flight
and
Song
in many cultures (relevant to the teaser images), but on FR, to the very element of fire itself. Flamecaller's beta concept art features a much more coatl-esque design, as seen below. Later these avian aspects were funneled into the breed itself, instead of the deity- however, the connection is still apparent.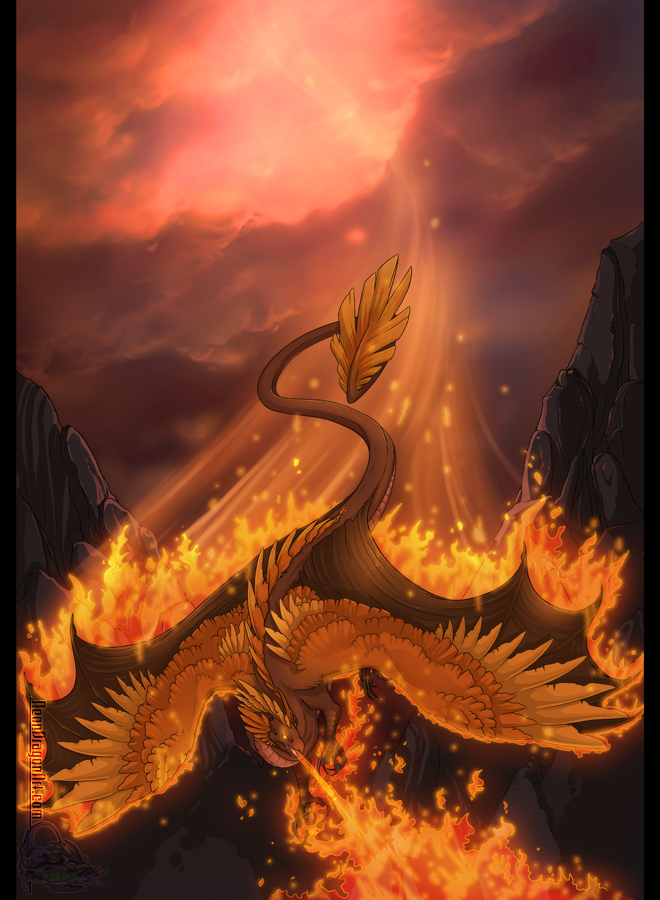 Now, what does all this leave us? An abundance of birdsong and fire, mostly. Earlier, did you look at the captions for the familiars up there? The first two explicitly refer to a creature called a
Firebird
. The familiar collectors among us already know, however, that there is nowhere on-site where a firebird can actually be found- only their mimics and smokey shadows. (
This has always struck me as odd- I used to assume I just wasn't looking through the old bestiary well enough.... ah, the old days.....
).
From these lore tidbits, we can assume that not only does a powerful fire elemental exist on FR, but that it's an elusive, near-mythical creature (
it has ominous smoke ghosts that portend its arrival, for god's sake...
). This Firebird is something very rarely seen, and feared. It is something huge, winged and bright, that wreaks havoc and destruction- just like fire itself.
Fire is the element of change and malleability, after all. Perhaps it's first children were simply the very embodiment of this concept, taken to its natural extreme. A being of transformation that razes the earth to usher in evolution and new life. An ancient phoenix-dragon, long thought buried and extinguished... that has recently begun to sing out from the earth and take flight.
Perhaps the powerful, magically-charged magma flow seen in the BOTE lore event
Temper, Temper
was their doing- or maybe it was the catalyst for their awakening, who can say?
In any case, I am extremely interested in the direction these recent teasers have pointed us- what do you all think will happen? Do you have any thoughts on this theory, or any of your own you'd like to share? Please, come speculate with me!
cause this whole thing is making me lose my mind rn FR devs pls gimme more content i'm dying