2017::
http://www1.flightrising.com/forums/frd/2273001#post_29288539
CLOSED to new players after the 15th of the month.
Due to the fact that it is the middle of october and we have more players joining this event than ever before, I'm closing it.
I get an average of 1-3 private messages a day about players reporting bad behavior to me, one such being rudeness and 'playing tricks' as their welcoming dragon slams the door and gives nothing TO ALL VISITORS and simple gains the spoils. That's NOT how we play, and the rule of giving nothing was always in the instructions for those who CAN'T give anymore because they have nothing, and those players always explained that, but instead we have players ABUSING this feature by not giving ANYTHING AT ALL.
I'm also the host, which means EVERYONE comes to me, and I have a back-log of 75 private messages to give treats out to. And I have yet to send my dragon to ANY lairs at all to receive treats to then give to treaters visiting me, and we only have two weeks left.
So it's time to wrap up this event and make sure everyone is able to see a decent amount of players.
So this event is now closed.
NO NEW PLAYERS CAN JOIN.
Event still offically ends at the end of the month for players already signed up.
.
It is still going to go on for all of october, just not for new players after the 15th. Every prior event had presign ups and then closed to a set amount of players, sometimes even before the event started. This year I tried to keep it open, but new players don't understand so I closed it much later than all of the prior events. I've recieved support in my choice from every player so far finding out about the event issues and rule breaking. So no, I will not be passing off my host torch. If I simply host and not participate myself, I'm still getting the job done. Thank you though.
.
.
.
.
.
.
.
.
.
.
.
.
.
.
.
.
.
Logo by @SolarRush and pixell gif byy @heavenlyearth!
How to Play and some Rules
You do not have to 'officially' pre-sign up! You can join or quit at any time in the month of October! TO BE ABLE TO PLAY, YOUR JOINING POST MUST HAVE BEEN POSTED ON THIS THREAD ON OR BEFORE THE 15TH BEFORE 14:50 FR TIME. Just be sure that you write in your clan lair page and / or your signature that you are playing, and be sure to link back to this thread! Feel free to use the image below!
Code:
[center][url=http://www1.flightrising.com/forums/frd/1994259][img]http://i1062.photobucket.com/albums/t495/SolarRush/TrickoTreatlogosmall_zps7e979b21.png[/img][/center][/url]
Harvester Says, "So, how do you play?"
First, pick a dragon from your lair that you'd adore to dress up! Be it a Ghost, Witch, King, whatever you desire! This dragon will be the trick-o-treater going out to visit lairs! After you've dressed your dragon- you must write a Story/Roleplay Prompt. (Saving this copy/pasted story in your dragons bio is a good way to keep tabs on your roleplays!). The length is completely up to you- but the far more interesting it is.. the likelier you'll get better gifts/tricks/ responses from other users! But this is not a given! You're trying to impress people with your little writing, so please try your best! You will then send this short story to another user via private messages, (but only if they have a trick or treat signature or notification on their clan page!) In your message, your treat-or-treating dragon must end with screaming/yelling/whispering/shouting "Trick-O-Treat" anyway at the end.
Crow Says, "What if I don't want to leave the Lair?!"
Second pick another dragon from your lair and dress that one up too. It doesn't have to be a halloween costume- it could be whatever you'd like! This dragon will be the gift giver of the lair that greets the trick-o-treaters! This welcoming Dragon you dressed up to be the greeter must be the one featured in a written response to the visitors via a reply in your private messgaes! This can be predone and used for all- it must be the dragon going out (to the door/entrance) to visit the other dragon!
Quote:
And a wonderful Wildclaw from the Kionani clan welcomed Carmen!
Art by @
Kionani
from last year!
Remember, this isn't just about role-playing. The Welcoming dragon will actually be gift giving out to those treating! That means save up on your items, because you can use them to gift to the hungry treaters! What you offer can be FR items, Art, Coli services, anything you'd like!
Pumpkin says, "Something new this year, Wishlists!"
Do you collect bugs? Familiars? Hats? Goo? Now is the time to let us know!

Please Fill Out this chart, and post to join!
Code:
[b]Username:[/b] @
username
here to ping yourself and keep your post documented! [b]Trick-or-treating Dragon:[/b] Leave a link to your dragon and/or post their code/image here. [b]Welcoming Dragon:[/b] Leave a link to your dragon and/or post their code/image here. [b]Currently Playing?[/b] Yes or No, check your clan lair page and signature for your image. [b]WishList:[/b] You can type in or add links/pictures using this code with no space, " [item = item name ] " to list what you'd really like! History: Who did you treat, and who treated you? This is so you don't double message someone!
Quote:
Here is an example of mine, as yes it's real, I'd like to have fun too! Hehee!
Username:
@
Writtenbadly
Trick-or-treating Dragon: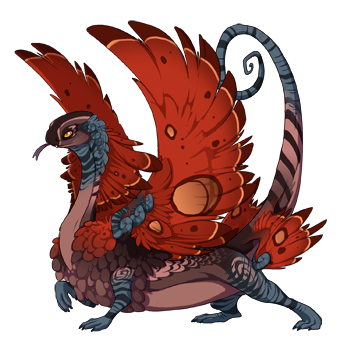 Welcoming Dragon: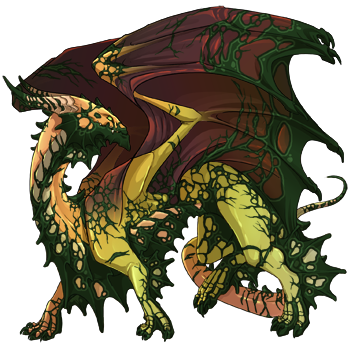 Currently Playing?
Yes, all month! May be slow on responses! I REPLY ON THURSDAYS-SATURDAYS!!
WishList:
Any and all cats, mantles, feathers, cobwebs, autumn breeze, scarves, glowing claws, cobwebs, or anything else that is autumn themed like mushrooms! Genes like Cherub, Glimmer, and Peregrine are also awesome! My lair is autumn/Halloween themed all year around! Guises work to, I ALSO LOVE ART!
History: Who did you treat, and who treated you? This is so you don't double message someone!
PLEASE KEEP IN MIND:
1. DO NOT SPAM USERS WHO ARE NOT PLAYING.
2.
If you don't like a post due to it not fitting into your normal roleplay rules, do not be rude.
Calmly explain that you'd rather politely decline due to a conflict of interest, say if someone is used to sharing characters//dragons or other wise 'power playing', OR if you're on a different level. THIS RULE WAS BROKEN 3 TIMES DURING THE FIRST WEEK! COME ON GUYS!
3. Players may not respond if they're uncomfortable, suddenly have no internet, are too busy with real life, are not interested, or are broke from throwing all of their gifts tot he first batch of treaters and need to store back up. THIS DOES NOT GIVE PLAYERS PERMISSION TO SIMPLY SEND OUT A DRAGON AND GET A BUNCH OF ITEMS AND NOT GIVE ANYTHING IN RETURN, IF YOU ARE SENDING OUT A TREATER, YOU NEED TO HAVE GIFTS AS A WELCOMER. I'M CONSTANTLY GETTING USERNAMES OF PLAYERS DOING THIS!
DON'T BE OFFENDED, Just move to the next player!
Stormdragon wrote on 2016-10-02:
.
.
.
"I write differently from what I speak, I speak differently from what I think, I think differently from the way I ought to think, and so it all proceeds into deepest darkness."

― Franz Kafka