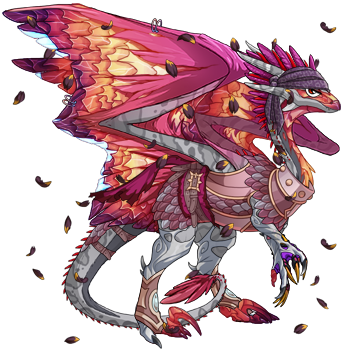 A grimace plastered upon her muzzle, Zarya massaged her aching arms while deciding which crazed dragon to follow.
At least the pearlcatcher didn't beat around the bush
, she mused. The choice was made quickly, as their forms were disappearing into the distance. "I'd better get some answers, though," she grumbled aloud as she steered herself left through the crowds, thankful for once that she needed to stand up so straight to stay balanced. Catching glimpses of Cotriona between stalls and scales, she thundered after her with a look on her face that kept most dragons out of her path.