Username:
Gravebloom
User ID:
332331
Dragon Name:
Freyja
Dragon Picture: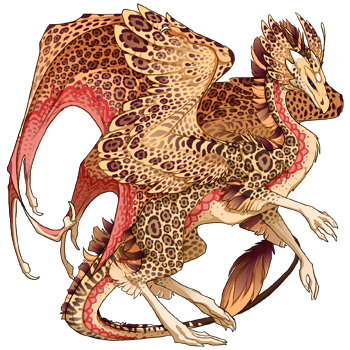 - - -
Freyja stumbled into the shop, narrowly avoiding bumping into...everything.
There's stuff everywhere!
Seriously,
everywhere
.
Ohhh I knew I shouldn't have slept in, uuuhhhh I'm so late...Where is it? I just need one blasted thing, why did it have to be from
here
?
The Coatl was strangely absent, and Freyja sighed in relief...which turned out to be premature, as he turned the corner holding...something. As he uncovered it, Freyja gasped, it was
gorgeous
! She had to have it. Though usually overly respectful of others' personal space, Freyja just couldn't help but touch the armband. She instantly regretted it as she felt it move, becoming a part of her. That was the last thing she remembered.
She came to in a room with another Skydancer and a Pearlcatcher. They discussed between themselves what they were going to do, occasionally speaking to Freyja, though her head was ringing so loud she couldn't make out what they were saying. She stood up with a jolt, remembering how late she was. She stumbles and nearly falls into the two dragons, then suddenly they grab Freyja and haul her out, running ahead. Seeing as the Skydancer had taken to flying and Freyja's head was still pounding, she opted to
follow the Pearlcatcher (Cotriona) off to the left
.
scuz me, what u
doin?

My mama's better than yours!

nosy, aren't ya?