In contrast to the thread going around about best named dragons, which dragon of the user above has the
worst
name? By "worst", it could be a name you just don't like, a seemingly random name that doesn't fit, a name that doesn't make sense, or a so-bad-it's-almost-good "worst" name, or whatever.
Like all threads of this sort, this shouldn't be taken too seriously! Be polite about it when choosing another's dragon, and try not to take it personally when someone chooses yours. I'll start with one of mine, but otherwise, do the person above you.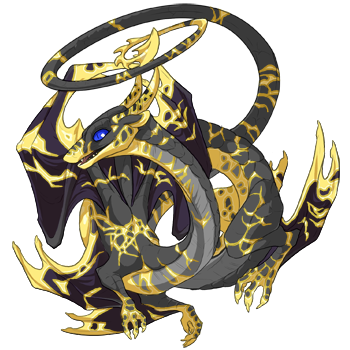 Zai named by her previous owner, who gave that name to most of their exalt fodder. I don't really know the significance of the name, which makes it stick out in my lair of mainly reference of some sort names, and the word doesn't quite feel right in my mouth.
Occasional buyer of unwanted 6-digit dragons and old festival everythings.
All of my dragons without familiars are non-permadragons. Message me with an offer if one interests you!