So I finally had an idea for some sort of forum game, it probably won't catch on all that well but, we'll just have to see won't we!
The idea is quite simple, peruse the lair of the player above you, and let them know which dragon of theirs you think looks like they would be the most evil. Any type of evil works too, whether you think they'd eat innocent hatchlings or just eat the last cookie.
Considering I don't actually have anyone above me I'll choose one of the deities.
Needless to say the choice is very easy for me on this one. It would have to be the Plaguebringer!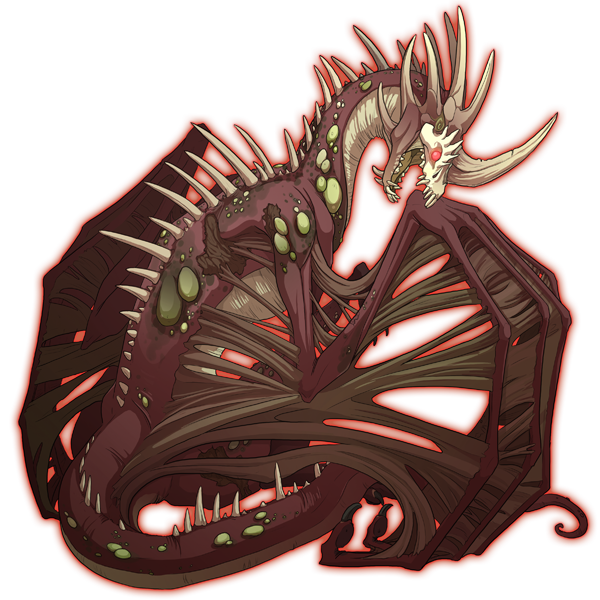 I hope this catches on, fire away!