Basically, all you have to do is post one dragon from your lair in rainbow color order (Red, Orange, Yellow, Green, Blue, Purple to put it simply.)
So, if I post a mainly red dragon, next person posts a mainly orange dragon. Next is yellow, then green, and so on. Once you reach purple, start back over on red! Genes don't matter here. As long as the dragon is predominantly the color you are 'assigned' to for the post, then it's fair game.
**Note. It
doesn't
have to be the actual color itself (strictly Red, as opposed to crimson or maroon), as long as your dragon is the general color you are assigned to, and as long as the color is a large part of the dragon's general scheme. (Just red eyes or a red bow and nothing else will not work for this)
Let's see how long we can keep this going! I'll start~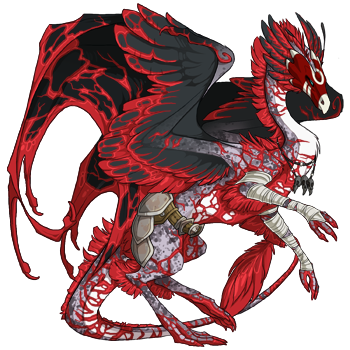 Red!