Howdy folks! Today I have a RTB imp that I'd like to find a fling for. Click her image for a link to her page!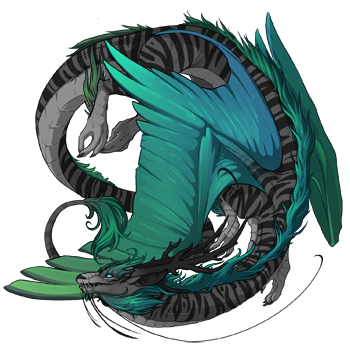 Charcoal Tiger / Teal Shimmer / Seafoam Basic
I'm not SUPER picky about secondaries but I would like a Midnight or Shadow primary mate. I may accept others though, all depends on the dragon. :) DG would be nice too! I obviously am a fan of shimmer haha.
One more thing: I'd really like the dragon you offer to be RTB
now or within 5 days
.
Standard clutch splitting-- whoever hosts and/or boons the nest gets first pick, any extra babes we can sell or discuss it.
I think that's it? Ping me with your offers! Thanks so much for reading. :)