I'm looking for mates for my new trans pride dragons. If you have pink and blue dragons for sale, show them off! I may also be interested if you have a dragon that represents a different gender or sexual identity pride flag.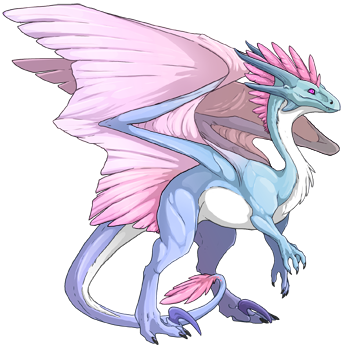 Wildclaw Female
Primary: Sky Iridescent
Secondary: Rose Shimmer
Tertiary: White Underbelly
I would like her mate's colors to be pretty close, but feel free to show me all kinds of genes! Wildclaws are especially welcome, but not necessary!
Coatl Male
Primary: Rose Iridescent
Secondary: Ice Shimmer
Tertiary: White Underbelly
Again, I would like to stay close to this color scheme. Maybe the mate could also have ice shimmer as her secondary, but so long as the combo looks nice, I'm up for anything!