I HAVE MANY MANLY MEN IN THIS MANLY MANGENTA MAN-CAVE OF MINE.
I HAVE MEN WHO
GLISTEN WITH SWEAT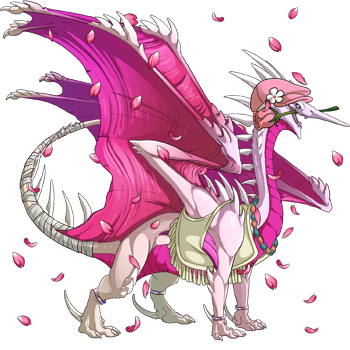 I HAVE MEN WHO SING EYE OF THE TIGER WITH
NOTHING BUT PRIDE
I HAVE MEN WHO ARE CONSTANTLY BUZZING WITH
PURE ELECTRICITY
AND I HAVE MEN WHO ARE
ALMOST AS MANLY AS THE MAN-CAVE ITSELF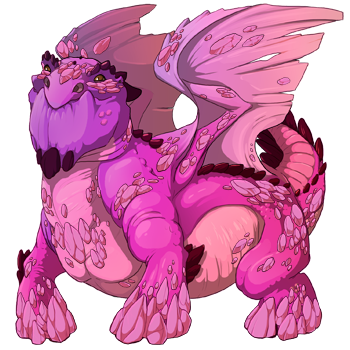 BUT THERE IS ONE THING I DO NOT HAVE ANY OF: MEN WHO ARE SO MANLY, THEY CAN BEND LIGHT WITH THEIR HIDE AND BLIND EVERYONE IN A FORTY-METER RADIUS.
IN TWO WORDS:
SPARKLY MANS.
I HEREBY DEMAND SPARKLY MANS.
UNLEASH THEM UPON ME.
---
Rules
---
So yeeeeeeeep, most of you probably know the drill. I'm looking for a dragon!
- Can be either gender (both are equally manly)
- Any breed is fine.
- Must have
Crystal.
-
Must show at least one of the following colours on primary, secondary, or tertiary:
(LOYAL)
Lavender
, (VICTORIOUS)
Violet
, (MANLY)
Ma(N)genta
, (PROUD)
Pink
, or (COURAGEOUS)
Coral
.
Examples of MANCEPPTABLE DRAGONS: Violet/Mangenta/Lavender (all wanted colours), Mangenta/Leaf/Lemon (has one wanted colour). Basically, if it's got at least one of those colours I just mentioned, it's cool.
- Breeding pairs with a strong chance of Crystal and one or more of the above colours welcome.
I will only be buying one dragon, so expect me to be extraordinarily picky this time round!
Also, due to sad circumstances on my end, I may take a while to reply. Just so y'all know.