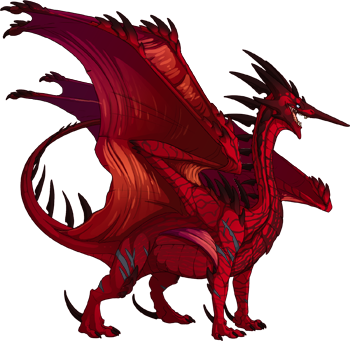 Beltino here is looking for a perm. mate to come into his life. Perhaps one of you guys know of a red lady he can chill with B) ?
That aside, I am looking for another red dragon. Does not have to be triple crimson like him but I would like all of the dragons colors to be reds.
Breed isn't a big concern but please do NOT offer tiger or striped gened dragons I do not like them I am not interested in them they will be 100% rejected sorry!