So I am looking for a mate for this uhm, fine... fellow...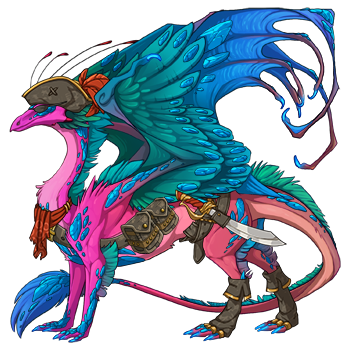 I'd like to buy but am happy to do a shared breeding so long as they can go into an arcane nest (I have a friend with one if you are not arcane).
The perfect girl would be magenta/caribbean/caribbean, like my boy here. I am happy to go one, maybe two colours off in any of the ranges, possibly three if it's only one of the ranges. I've done the whole, spend months and months trying to breed the right hatchling game, I'd like to keep my odds good if I can!
I don't mind what breed, or what genes the lady has (or if she has genes!). An all basic plentiful works for me as well as an irishimgem Skydancer.
Thanks for looking!