I've realized my lair is full of dragons I like, but don't adore with all my heart. Though it pains me, I've decided to find new homes for them!
I'm very flexible in terms of payment options, so try it out! I especially love battle stones/apparel.
Anyone after Evellia and Baruvin (my progens) are for sale, just in case I don't post them.
The ones after Evellia are the ones I'm tentative about selling because I'm attached to them, and the ones after Baruvin are the ones I'm definitely selling.
Edit: I'm now buying fodder! I'll pay 7.5kt per adult, 5kt per hatchling. I'm also looking for different dragons to add to my lair!
1 festival currency:1kt:2g
1 fodder/20g/12.5kt:
2 Fodder
3 fodder/65g/37.5kt:
4 fodder/90g/50kt:
5 fodder/115g/70kt:
Spotlight Dergs
Gen Ones
Quote:
A year old unbred G1! I love him to bits, but I just don't have the gems to get him the genes he deserves. He already has one gene (and has almost a red/blue/whiteish scheme going on that cost me a lot of money to get orz) so I would like 200kt for him?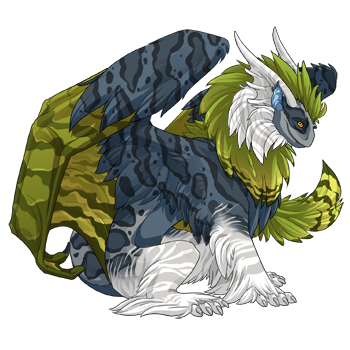 A G1 I bought because he reminded me of Stahl from FE:A! He's a lovely snowbelly, but I have other projects that I'm more attached to!
An eyeburner with some of my favourite colours! Sadly, I don't think I have the funds to get her iri/shim like she deserves.
A beautiful 9 month lady, though I lost the inspiration I had for her when I bought her!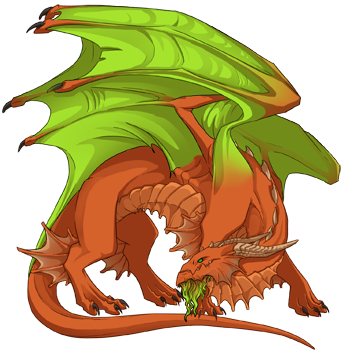 Lovely little carrot boy with nature eyes!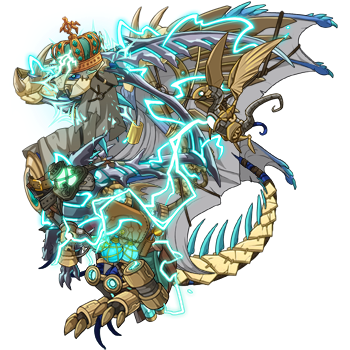 One-off XYX, reminds me of a cloudy day if gened with piebald/paint. Matching lightning eyes!
A lovely autumn leaf dragon, nature eyes! Lemon has brownish tones with treasure genes, which can help with geneing!
Monochrome!
Misc Items
By the way, if you like any of the dragons in my lair not listed on here, please make an offer! I'm always shuffling dragons around and would love to see my pretties rehomed and loved.