TRUST ME THERE ARE DRAGONS LISTED ON THIS FIRST COMMENT, JUST READ/SCROLL PAST THIS TEXT.
You know what I love? To see one of the dragons I've adopted out/sold has had babies and they had babies. And what I go and do is I buy those grandbabies if they're up for sale. :D (And then breed them into my lineage projects and keep that linage going~~~!)
So here's my hatchlings I'd love to find homes for but also buy their future offspring!!
Q. How much will I pay for a grandbaby?
A. About 10k, which would be the average exalt fodder value had you trained and exalted it.
Q. Wait, Grandbaby?
A. Technically, the hatchlings I'm offering are children of my keeper dragons. The offspring you create from any of these dragons will be considered 'grandbabies' of my current dragons. But you can show extra dedication by breeding into the next generation too!
Q. I don't like their names, can I change them?
A. Yes! Their names are simply placeholders to help me identify dragons in my lineage. Feel free to change the name. The dragon is yours to do as you like!
Q. What if I change my mind about this dragon later and don't want this dragon, what do I do?
A. You are welcome to send this dragon back to me.
Q. I ran out of room in my lair, but I want one! Do you mind trading dragons?
A. No problem! I'm open for swapping dragons with you! :D Be forewarned, I'll do my best to see if I can breed it, but if I'm pressed for space, I will have to sell/exalt it.
Q: I'd love more than one of your dragons, Can I take more than one?
A:
New:
Currently only sending one dragon at a time. Give it a day between requests, so that way others have a chance of adopting dragons too!
Q: I wanna put genes or breed scrolls on this baby, is that okay?
A: I'm honored you want to invest in this dragon!!! I still can only pay you about 10k for the offspring.
Q: Oh no! You exalted a hatchling you bought back from me before breeding it! :(
A: My apologies! Sometimes I receive back more grandbabies than I can adopt out hatchlings! Or I'll participate in a dominance push and need the lair space and fodder. It's nothing personal, I just need to make room for more dragons.
Q: Why are you offering the grandbaby you just bought from me for adoption?
A: I only hatch one nest a day, and I'd run out of lairspace if I kept every single dragon I buy back. I want to give all these dragons a chance of finding another home to further the lineage. If the dragon doesn't find a home after a week or two, I'll keep and breed it myself.
Q: If I breed the dragon multiple times, will you buy a hatchling each time?
A: Yes, with stipulations Due to lair space reasons, I need to be able to accommodate others who have yet to sell me a hatchling too!

Condition 1: If all hatchlings in your adopted dragon's offspring list are exalted or in inactive lairs without hatchlings of their own, I will buy another hatchling from you.
Condition 2: If I've already bought a hatchling from your dragon before, but you're willing to adopt another hatchling from me, I can 'swap' with you. So yes, I can send you a new hatchling and your payment, in exchange for one of your grandbaby hatchlings. :D
Q: Can I keep a hatchling and breed it and sell you the next generation of hatchlings?
A: Yes please! I greatly appreciate buying from a lineage you keep going in your own lair! Keeping track of lineages helps
a lot
! Especially if there were name changes along the way.
Q: Oh no, it's been over 24 hours since raptorix replied to the thread! Where are they?
A:
I take Thursdays and Fridays off
from answering the thread, but at least try to update the list with new additions. I try to get back and catch up on Saturdays when I have free time.
In Regards to the former dragon bio tag I included on all my dragons:
I am aware that I hold no control over what happens to any of these dragons after they leave my lair. As such, I have adjusted the wording of my bio tag accordingly. I do not attach this tag to dragons I intend to sell.
(June 2019)Ancient Breeds Update:
Due to the limits of Ancient Breeds only being able to breed with the same Ancient Breed, I will not introduce Ancient Breeds into the lineage. It is a challenge to offer enough heirs frequently & consistently, and as new ancient breeds are introduced, they'd increase the challenge to maintain. You are welcome to breed change dragons from this thread into Ancient Breeds, however I will not buy or distribute Ancient Breeds on this thread.
JANUARY 2021 UPDATE
I am constantly out of lair space at this point. From this point onwards, if this is an additional (second, third, fourth, etc.) nesting you're selling me from a lineage adoption dragon, I'm going to automatically send you another dragon as a swap unless you specifically request a particular dragon. You are free to refuse and cancel the crossroads.
I will replace with swirl eyes the following special eye types on any dragon that enters my lair
:
-Multi-gaze
-Shadow Primal
-Plague Primal
They squick me out, and not my kinda fun.
-Double Check if the dragon is still in my lair before requesting! The list is very long now and sometimes I miss removing them!
I ASK THAT YOU DO NOT RE-ADOPT MY DRAGONS TO OTHER PLAYERS. ONLY ADOPT FROM ME IF YOU INTEND TO KEEP AND/OR BREED THIS DRAGON.
Hate to scroll the list, but would rather see a lair view of available dragons? Check my HibDen, with most of my available dragons!
Dragons available are as follows:
RadioCrayola, F
DentistPocky, F
CrestBloom, M
SpicyMustard, M
SandstoneBee, M
SpiderKing, M
SterlingTrance, F
BranMerchant, M
MuffinDepot, F
HasteAtom, M
ParrotChild, F
JoggingMinion, F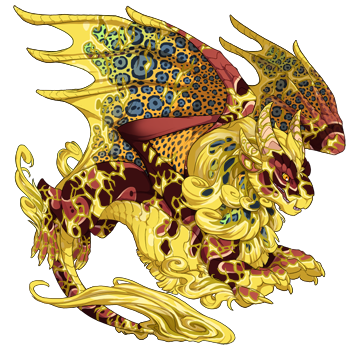 FairySmoothie, M
JasmineTrust, F
TeaThrill, M
BoneWrapper, M
GlenAftermath, F
TubaChampion, M
AuthorForce, F
NewTorch, F
HistoryRobot, F
ClampTrap, M
CrayolaSkies, M
PhoenixIllusion, F
CrayolaReach, F
KermitPlane, M
DreamWalking, M
JazzForge, M
QuartzCaddy, F
BedrockDice, M
DancingMage, F
DryadIchigo, M
GrainEdit, F
EraserClimate, F
FlanHaircut, F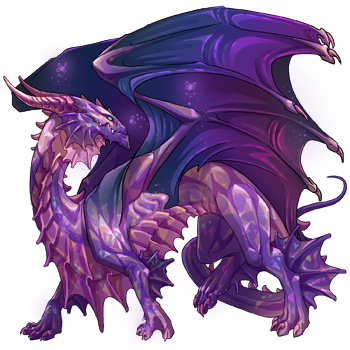 DonutParrot, F
TrenchHumor, M
PaperSteak, F
ActionHockey, M
CopyQuilt, F
ParrotSting, F
NebulaDelay, M
PuffinPizza, F
PigletMagic, M
MyrtleCoffee, F
LaserWhistle, M
PotterySword, M
CinderSample, F
JuiceHut, F
FairyPie, F
LeftSpider, F
FairyPay, F
TalkingHeads, F
ZeroLadle, F
CrayolaKey, F
DruidCandle, M
ScribeVibes, M
SupernaturalUdon, M
ZipperFun, F
KetchupAvenue, F
EffectiveBean, F
BattleToad, M
ThirdHaunt, M
BucketPan, F
ScribeJuice, M
DeeliteCaramel, M
VegasInstinct, M
HazelChance, F
SproutPorch, F
GardenWharf, F
CrudeMustard, F
MerchantLogo, F
SpaghettiViper, M
HuntingPacket, F
TruckDiary, M
HockeyVaccine, F
CyborgJudge, M
HockeyDiadem, F
GraffitiVilla, F
CastleSurge, M
VampireQuail, M
RevealTree, F
NoisySubmarine, M
SummerBronco, M
AgentLiquid, F
QuiltedSign, F
HardhatKnell, M
HandrailDealer, F
RedoRex, M
FossilRoad, F
DimpleGraffiti, F
ParableTanker, M
SlushieSurname, F
AttorneyScope, M
ColonyCoffee, F
BafflePromise, M
ChorusFix, F
AugustTeapot, M
LizardTrinket, F
HighlightPepper, M
HouseholdAether, F
LanternHill, F
SubmergedCrayola, F
JoggingJuice, F
KimchiChipmunk, F
SoftballRing, F
RitualStorm, M
SpiderWeb, M
ReboundScience, M
TelephoneSting, M
FloralHoldings, M
TabletTwister, M
BeanFund, M
SakuraOven, M
PoloHearing, M
LeftChili, M
WesternVanilla, M
IchigoCandy, F
SeagullTea, F
CandleBAckpack, M
VentiPhoto, M
ToadShield, F
LibraryMolt, M
InboxNest, F
CanoeDog, M
SpiderBrandy, M
BlazeCharger, M
BanjoHockey, F
TumericGravy, F
MerchantPrince, M
BedrockSting, M
SpiderHaste, M