Image Caption: A brightly colored female pearlcatcher with Light primal eyes on a darker background. The words "Dragon Share Theme Week" and "Eyeburners" are overlaid on the image.
The brighter the better and they certainly don't have to match—bring on your eyeburner dragons! They're bright, they clash, they maybe make you squint a little to look at them.
Select up to three (3) dragons from your lair who best match this week's theme
and tell us a little bit about them!
---
Trickmurk Circus Spotlight
@JHard's Jisa






@VulpineTrickster's Bramble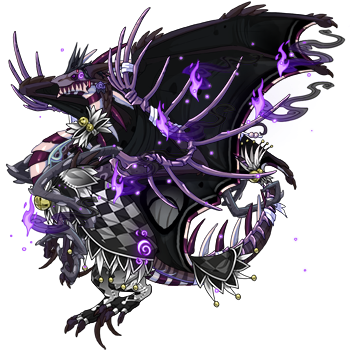 @Fay's Morgana