Image Caption: A banner image of an obelisk hatchling and a sweetpuff familiar. The words "Dragon Share Theme Week" and "Familiar Matching" are overlaid on the image.
Welcome to 2022! This theme week is a little late, our apologies. It's been a bit...
busy
...
But we're here now!
To kick this year off right, we want to see your matching dragon/familiar pairs! Select
up to three (3) dragons from your lair who match their familiar
and tell us a little bit about them!
---
Night of the Nocturne Spotlight
@Cakeless's Neil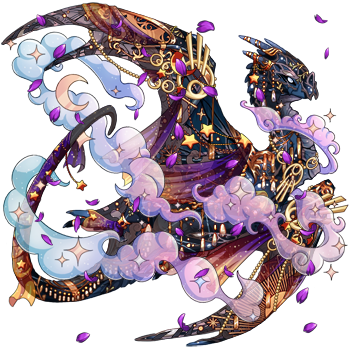 @Phoenixsong's New Year hatch






@Mechawooo's Mason