Image caption: A banner image of a male Obsidian/Obsidian/Gold Starmap/Constellation/Runes Pearlcatcher with Light Primal eyes wearing the Luminous Halo and Lustrous Mantle apparel. The words "Dragon Share Theme Week" and "Brightshine Jubilee" are overlaid on the image.
The 2021-2022 festival season kicks off with the Brightshine Jubilee! For this week's theme, share with us up to
three (3) dragons from your lair
who best represent or honor the Lightweaver and her element, Light!
---
Obelisk Dragons Spotlight
@Caecilius's Kozani




@RavynStarfall's Anu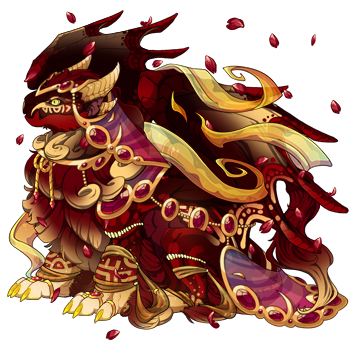 @DreamerMoth's Shogun