Hello! I am using this forum as a way to track my progress through this breeding project of mine, if you're interested at all on updates feel free to ask for a ping or favorite the thread!
---
So here is what I am trying to achieve!
Mercy
And here is the pair I have so far!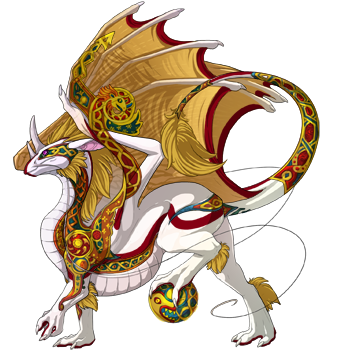 Obviously I don't have the right genes yet, but we'll get there!
I'll be putting them on their first nest soon so we'll see what comes out