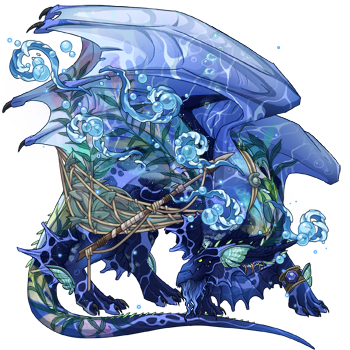 Wavebreak, the clan's fisherman! he is a loner who spends a lot of time alone at sea but regularly visits the lair and delivers fish for them to eat!
Saturnalia, my very first scavenged egg that happened to be during Wavecrest 2014! he's a water warrior mage who has always felt out of place due to his egg being abandoned.
and of course, Wavecrest, my water Primal tundra who helps me keep track of the festival!