I've got two keel babies that I am very fond of!
This is Sacha, she's based off of a spruce tree! Aesthetically, she's one of my favorites. Something about green, teal, and blue together makes me happy <3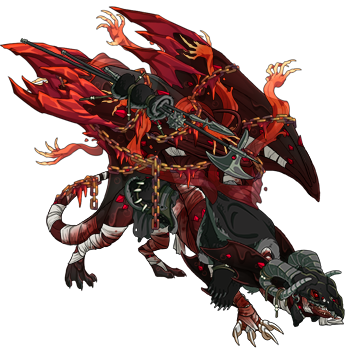 On a completely different note, this is Hemato. I wanted to make the edgiest looking dragon possible, full on botched resurrection over here. His personality is thankfully more mischievous than sinister, though.