we're always sharing our reps here in dragon share, but i thought it might be fun to turn it into a game! so here i propose:
share the flight rep you have for the flight of the last user who posted
!
the goal here is to show off how we all represent other peoples' flights, as well as get inspired for some of our own reps C: you're free to ping the last user if you'd like them to see your rep for their flight, but it's not obligatory!
how it goes is simple:
user 1
posts a rep from the last flight.
user 2
comes along, checks user 1's profile, and sees they're in
fire
. user 2 posts their fire rep!
user 3
comes along, checks user 2's flight, and so on!
if you don't have a flight rep for the last person's flight, feel free to show off the closest dragon you have, or wait until someone comes along with a flight you do have a rep for! and maybe this thread will help you decide on what to do for your own rep for that flight \o/
if you wanna reply to the person showing off their rep for your flight, just make sure to type in (( brackets of any sort )) to indicate you're just talking/not playing!
to kickstart this thread, i'll post my rep for my own flight, nature! meet ancient: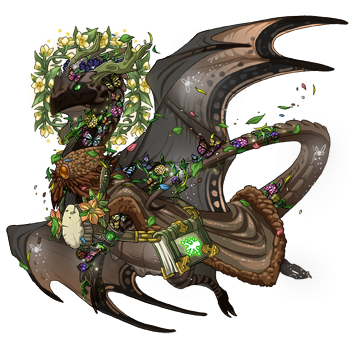 so the next person will post a nature rep, and then the person after will post whatever rep matches the flight of the first person! :D
let's see how many reps we can show off!!