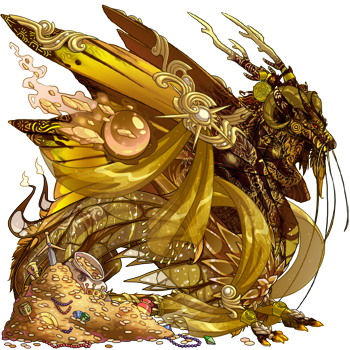 This is HellboyJunior. HellboyJunior is the grandchild of #666 Ignis, the beast.
He's born on Halloween and he has faceted plague eyes, so pretty much as hellisch as it gets - except that his colors don't really match that image.
And what do normal people do in this kind of situation? Throw even more money in form of scatter scrolls at said dragon.
I'll be scattering him once a day to prevent myself from spending too much in one go.
Goals: I am looking for something that honors his demonic heritage. Ideally a nice double or matching xyz. If rng really likes me, he'll give me something to go along with this
or this
Start:
Latte/Gloom/Blood
Midnight/Spearmint/Shamrock
Honey/Fern/Carmine
Iris/Tangerine/Cinnamon
Lead/Sky/Wisteria
Ginger/Mauve/Lapis
Orca/Cottoncandy/Silver
Honey/Marigold/Bubblegum
@
AlexiaSilver
You wanted to be pinged when I start scattering him
@
Silanah
@
LostOnTheMoon
In case you want to keep watching me suffer
Pinglist: @
CosmicJello
@
AlexiaSilver
@
Silanah
@
ImpossibleJedi4
@
dragongem23
@
ElectricDomance
@
Featheredartist
@
Dis0rderly
Thank you all for the kind words!