Look at how handsome this boy is.
I bought him as an impulse when I was feeling a bit down from my new job, which I adore but the learning curve is steep.
But look at how amazing and handsome he is, starsilks were made for him.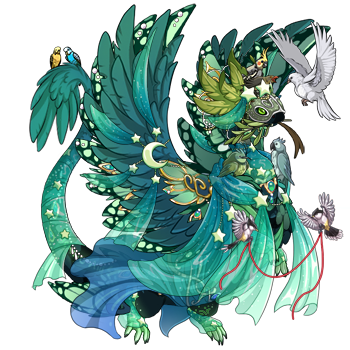 For lore I'm thinking he was egg napped and tossed by harpies. So that he could grow up to be a great spy. But what do others think?
Currently looking for: Sable/Blush G1s
Girlfriend of
Azurodin,