OH HELL YEAH SPOOKYTIME!!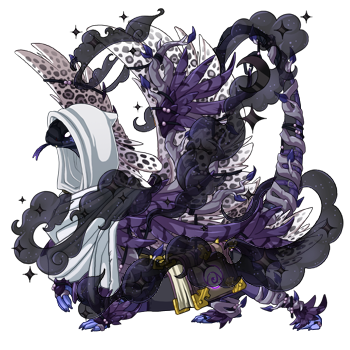 these two are Serendir and Eucalyptus respectively, and they're emotionless assassins for hire. they're mates and they spend their lives jumping from clan to clan while they carry out their kills. they actually met through a battle lmaoo serendir was hired to kill eucalyptus but eucalyptus ended up kicking his *** basically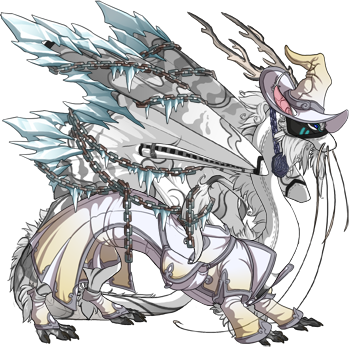 and this is blanc! blanc is a. well. uh. so basically he's a cultist that lives at the bottom of the ocean; he practices voodoo and necromancy, and has killed (both directly and indirectly) hundreds of dragons over the years. he and his cult live in the very depths of the spiral keep, where they speak in a new language created by themselves to conceal their dark acts from unwilling ears.
| | | |
| --- | --- | --- |
| - | | i think i mostly want to see what happens when this whole place breaks apart |