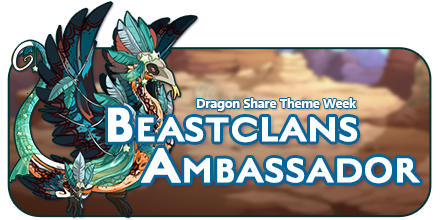 Does your clan have an ambassador? Specifically, a Beastclans ambassador? Maybe a team of ambassadors attempting diplomacy with Talona?

Share up to three (3) dragons from your lair who act (or could act) as your ambassador(s) to the Beastclans of Sornieth and tell us a bit about them!
Click here for this week's discussion thread!