Phoenix (and Blaze as well) is about as Lawfully Good as they come. To the point where they're both a bit tiresome about it.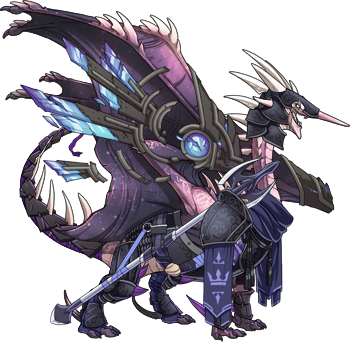 Cru is pretty Lawfully Neutral. He's into tradition, honor and laws, but his personal code overrides all that if he feels a law or a tradition is not honorable. Which is how he followed Siegfried this far.
An awful man. Just terrible.