A very warms Hello to all assembled dragonkinds and Snek-friends. Snek is here to tell you that he is very sorrys he got distracted for a long time, but many places where went to by Snek and many things were learned to by Snek. He has a very nice paper now that he is very smart noodle in things. He got a paper about two things at once and is still being learned many more things to be even smarter noodle with more paper. Snek will use his newfound things-skills to tell Snek-friends even smarter things about them! Snek is still kind noodle before smart noodle after all. BUT Snek is also a busy noodle with his things doing and things learning and places going. So Sneks will thinks of new rule so hopefully Sneks gets less distracted!
Snek will contact dragons he forgot about while doing things. Very sorry is Sneks.
Snek thinks of doing a list thing in hope of doing the being distracted thing less. This will possibly be in different place to keep this place from being distracting place.
Snek will be looking for helpful friendderg to help Snek manage list so Snek is less distracted. Snek will open another thread to hire assistant derg with requirements and suches.
Snek will set a number of derg reviews he can do in a time period. Snek is not sure how many or how many time period because numbers are confusing to Snek :( (Sneks paper on being good in things is about other things than number things!)
Please refrain from posting things until Snek gives okayses or Snek will get distracted again pleases.
Only two dergs at a time pleases, is many dergs that Snek has to review pleases
Snek accepts new dergs from new clans starting 22. of Novembers. But will take long times to work through dergs so new dergs have longer waiting!

Hello, this is Snek. Snek is the noodliest noodle to have ever oodled. Snek used to live in a different clan but the leader thought he wasn't oodlie enough and even considered making Snek serve with some dragon god of some sort. Rude.
Snek had a different name then but now he is in a nicer lair with a nicer clan and a nicer name. Nice.
Sadly not everyone looks as nice as Snek. He'll take care of that!

Snek has opionions too, he'll take care of those too and tell all his new clan members about them. Because Snek is nice like that.
Snek Edit: Snek is sorry for confusion. Snek review is okay to put anywhere! Once Snek has wrote review it is all yours to do with as you want!
__________________________________________________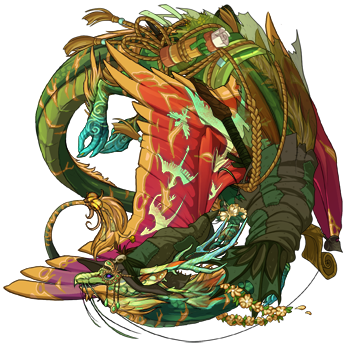 Help! Snek has to many opinions for my clan to handle, but since he needs to earn money to make the other clan member look as nice as him he'll review your dragon too! Snek is easily distracted though, so he might not finish his comment, we're all really sorry about that.
Here are some reviews Snek made for his clan: