I feel like seeing green dragons... not a colour many people seem to go for in favour of blues or reds but hey, why not. Its a refreshing and calming colour.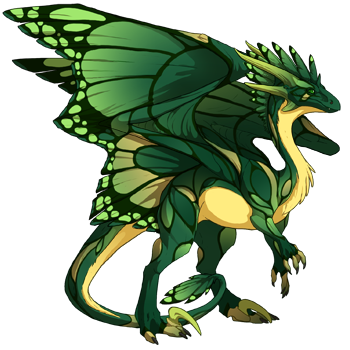 I killed my wallet buying this gorgeous 7 digit today. Fully gened with 2 gem genes and 1 treasure gene and turned wildclaw from previous owner and has a very beautiful artwork. She was worth every penny. She was very well loved and now its my turn :D she is also officially the oldest dragon in my lair too.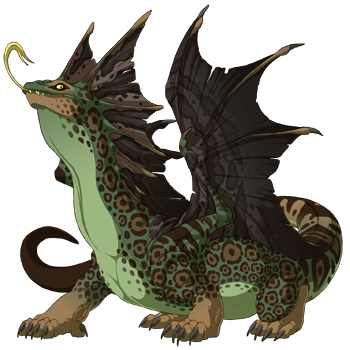 One of my gen1s from this passing NOTN... hes just so foresty. Just needs spines, otherwise he is done!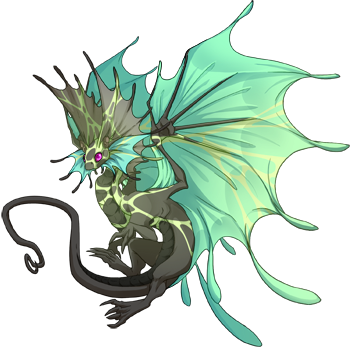 Lantern, a gen1 i bought already scattered and given smirch. Hes my little gentleman and though he has a scry plan, i may keep him basic. I love his handsome look as he is.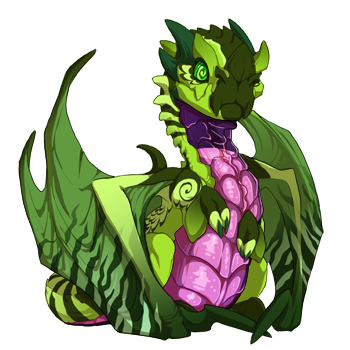 Another gen1 from this NOTN. A watermelon permababy!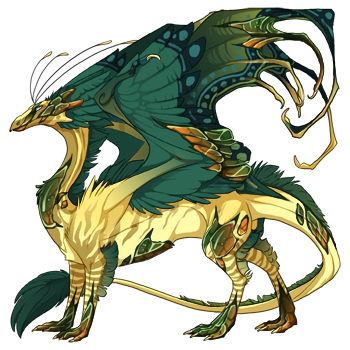 Hes my clan novelist.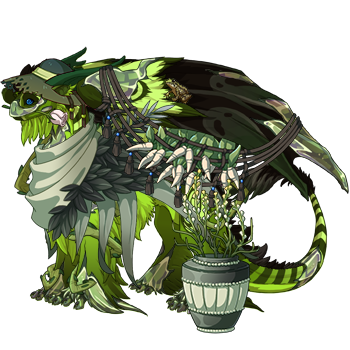 My mossy floof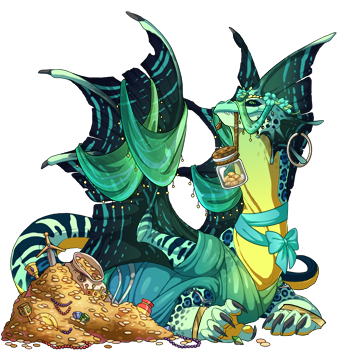 My clan freeloader who wormed her way in and demanded me to give her new genes and she just sits there and looks cute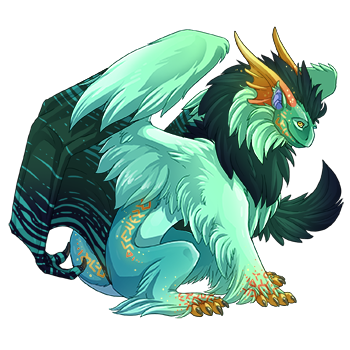 And her mate. She basically forced me to take him in. He doesnt complain though.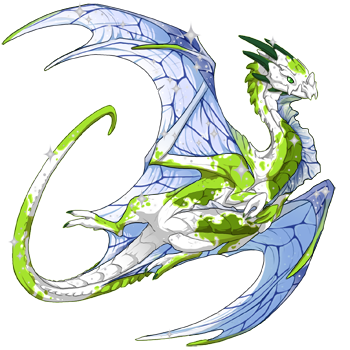 And finally my custom progen.