@
Pieeee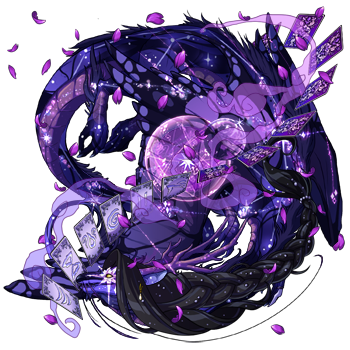 Oh my goodness, so so so beautiful. I absolutely adore the range of purples, her apparel and accent just blend so so beautifully. Everything comes together so spectacularly in such a subtle way, I adore what you've done with her. She looks like a night spirit to me, and with those starry eyes, she looks like she could enchant anyone who dares look at her for too long on a foggy, still night. Gorgeously ethereal.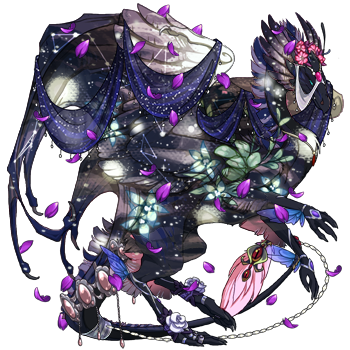 Filled with stars and magic! Rosemary is so lovely, I love how busy she is, she looks so full of life and energy and spirit. Really lovely apparel, no very bulky pieces give her the impression of being very free and graceful. Super nice base colours, too.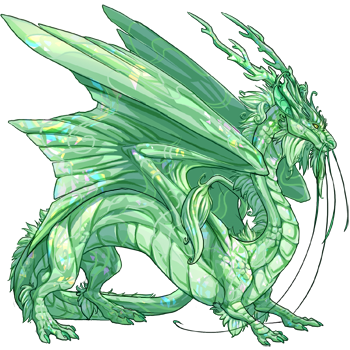 Wind bias? Me? Says who?? I adore the triple seafoam look, especially the genes that Ventus has. A super fitting name and a gorgeous accent that makes him look like Wind royalty. But also the kind that takes no **** and can kick butt like a boss. I love how shiny he looks, the crystal and facet really makes him sparkle and stand out.
Ooops you hit my witch bias too... the whole scraggly witch aesthetic is something I'm a sucker for, and Xiu pulls it off so well. The colours blend perfectly, Jupiter and Saturn look like strains of icy magic. Her accent is just another fantastic piece to complete her, it's nice and subtle but brings that lovely magiccy vibe right in. The Winter Wind is the cherry on the top.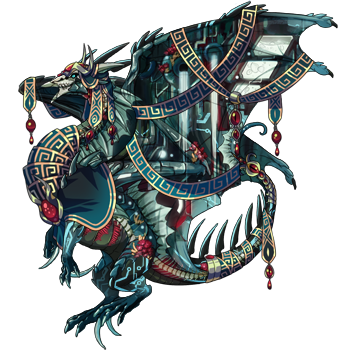 My favourite! I ADORE her colours. The striking blues and reds give this super strong, kind of evil vibe across. A dragon that's super powerful and knows just how to use their powers and magic. The Haunted Flame apparel has always made me think of possession and entrapment, and the way you've only used the apparel pieces with that lovely patterned ribbon makes me feel like Sibylline is a gorgeous but very powerful being, one that needs to be contained. I love her name!
You have such a beautiful lair, it was so hard to choose!